This website contains work by
Janet S. Tiger
Playwright-in-Residence
 Swedenborg Hall, San Diego
For more info, please e-mail tigerteam1@gmail.com.
This page will have info about becoming the Playwright-in-Residence, photos and a press release.  also, information on upcoming works as the Playwright-in-Residence.  For immediate info, please call 858-274-9678.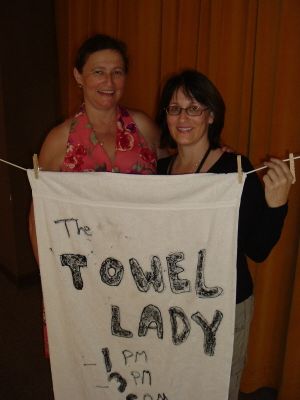 Janet S. Tiger (l) and Pastor Carla Friedrich of the San Diego Swedenborg Church, at the September performances of THE TOWEL LADY.